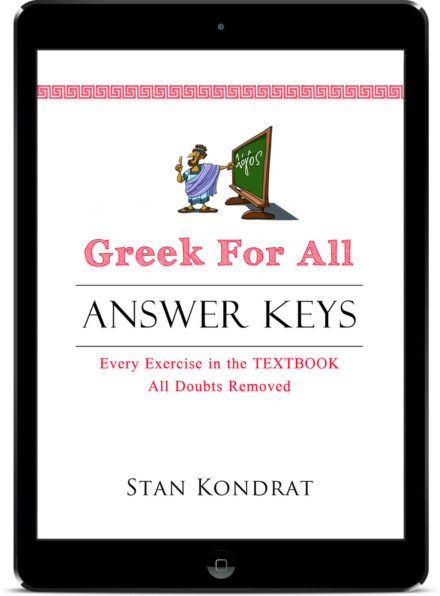 ……………
What's In The eBook?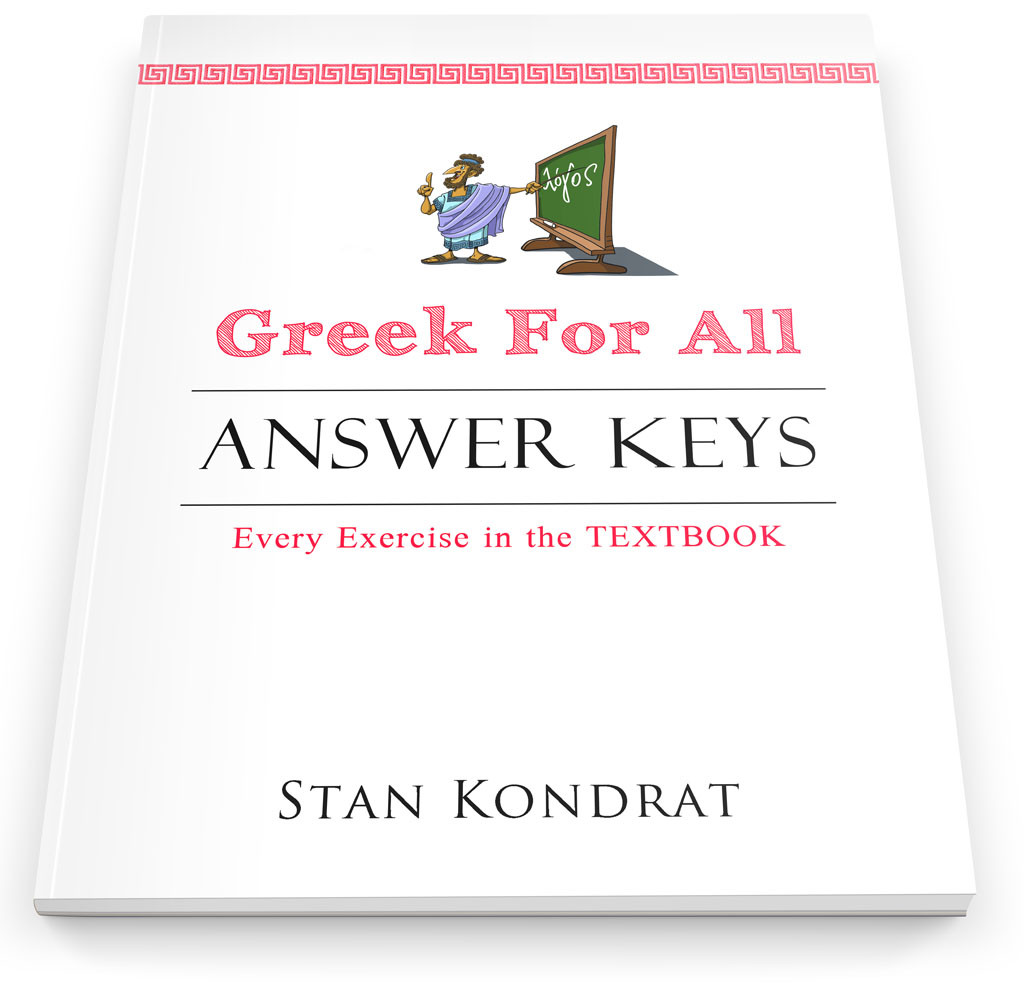 The book is straight forward and easy to use:
It follows the GFA Textbook structure and covers all 24 homeworks.

It gives literal English translation of each Greek problem of the GFA Textbook

It provides 470 answer keys to every exercise

 leaving no room for 

guesswork.
 ……………
Example Page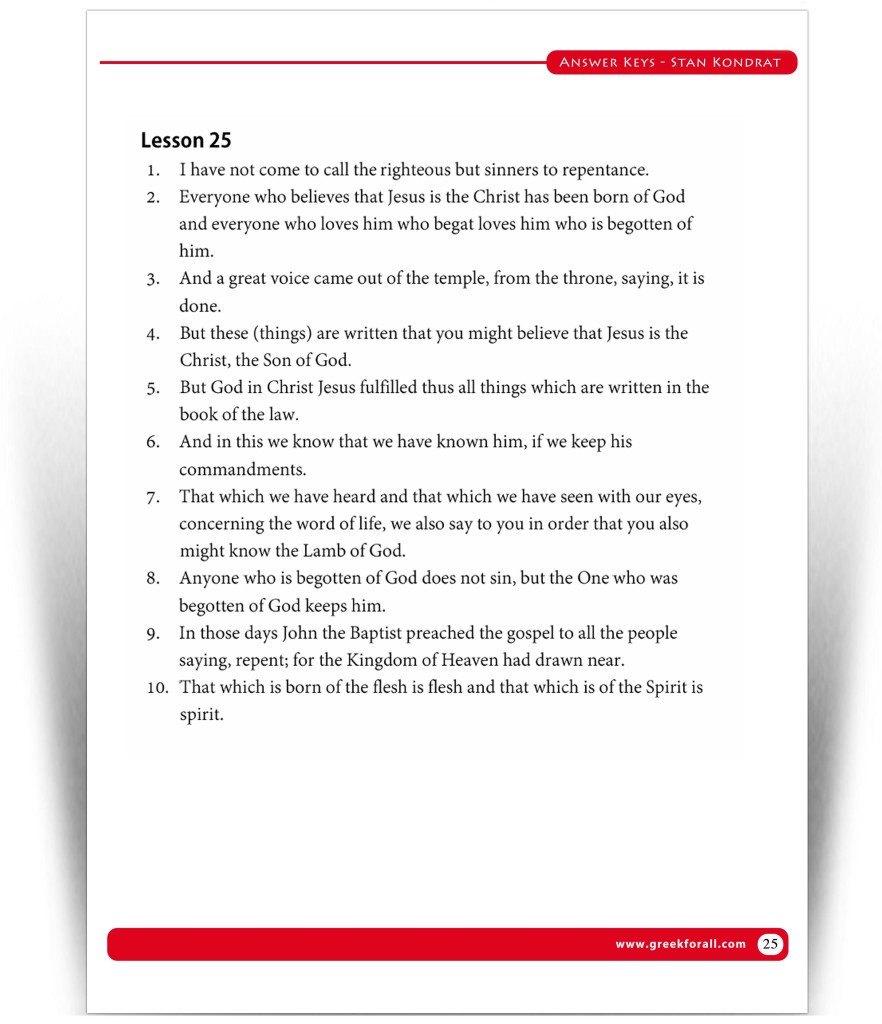 ……………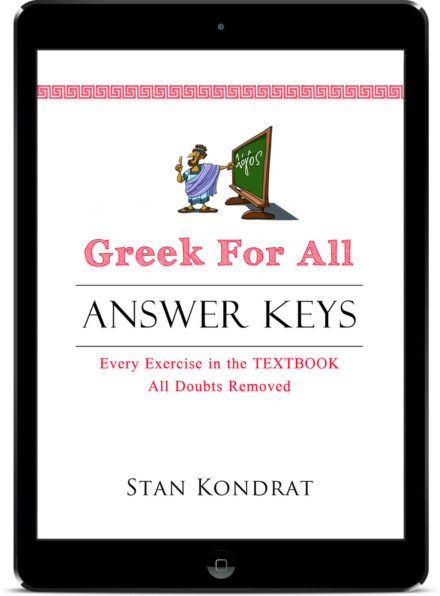 ……………
Thank You

Thanks for taking the time to check out GFA Answer Keys!
Whether you're someone who just reads the posts, someone who comments and emails, or someone who buys the book, I am so appreciative of your involvement in Greek For All! Thank you for making the process of learning Greek an engaging and rewarding adventure.