GFA Vocab App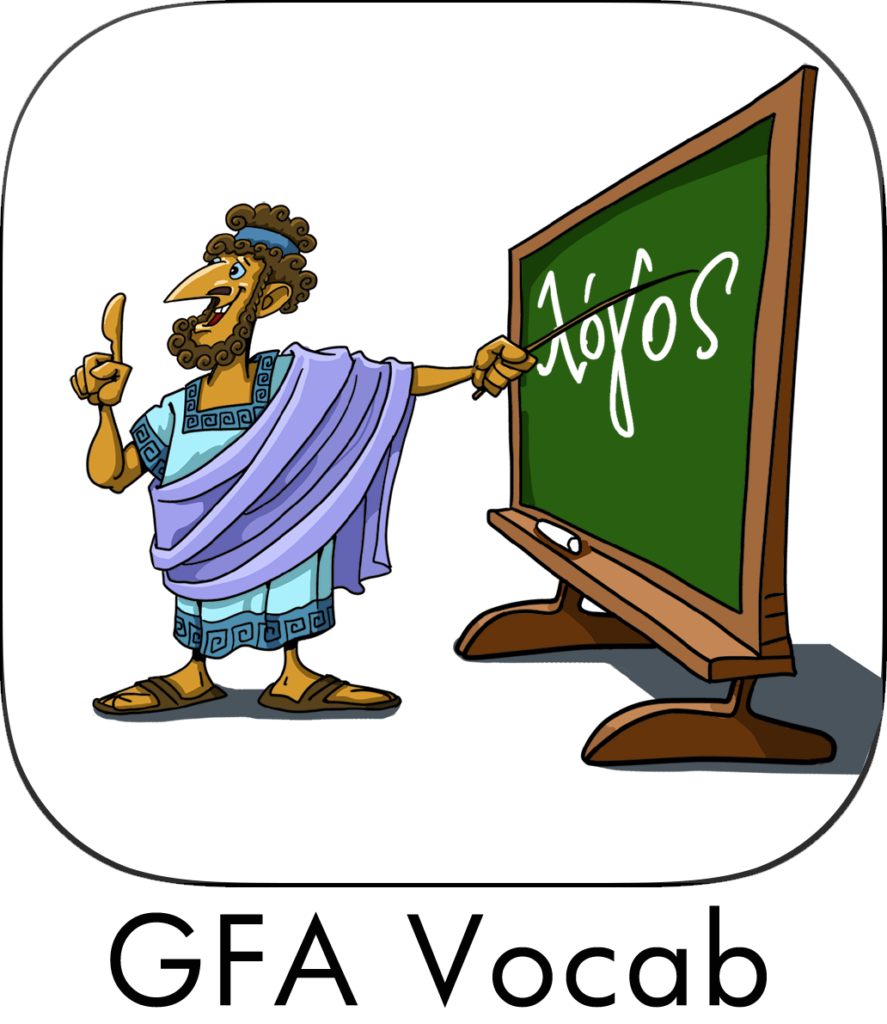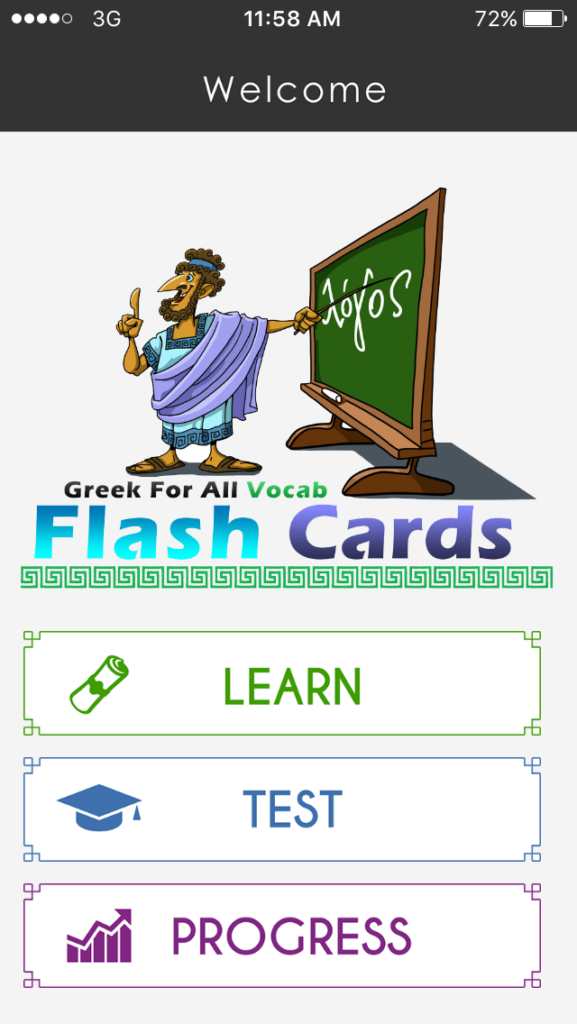 – Elegant design
– Intuitive interface
– 1023 most common Greek words (10+ occurrences)
– Top of the art illustrations for words with 20+ occurrences.
– Unique learning algorithm brings up the words you're still learning.
– Learn by frequency and by part of speech.
– Test any time any part of vocabulary; track progress at any moment.
LEARN The Greek New Testament contains about 5,400 unique words which, combined, occur 138,020 times in the NT. The GFA Vocab App offers 1,023 of the most common words which cover 90% of all occurrences. In fact, the top 300 (all 50+ words) will appear 110,400 times in the New Testament which is about 80%.
Screenshots: Pick the part of speech and how often the words appear in the Greek New Testament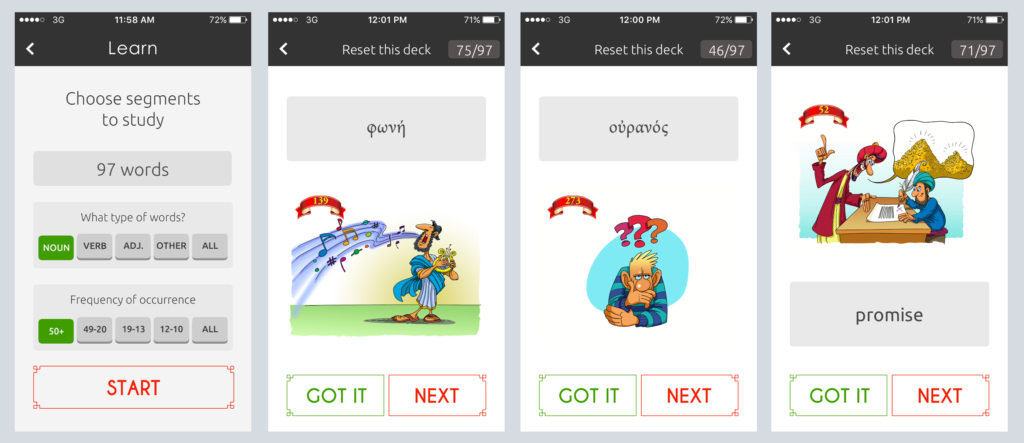 Screenshots: Swipe the image up/down to reveal the meaning.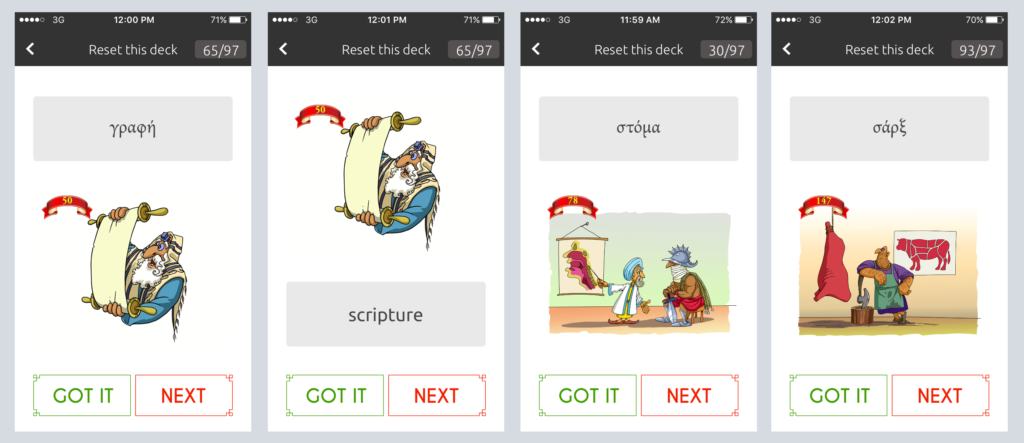 Click NEXT if you want to see the word again or click GOT IT if you feel you memorized it. 
TEST At any time you can go and test your knowledge: just pick the segment you want to test and click START. You can control the length of your test: choose 10, 25 or 50 questions; or test all the words in a chosen segment.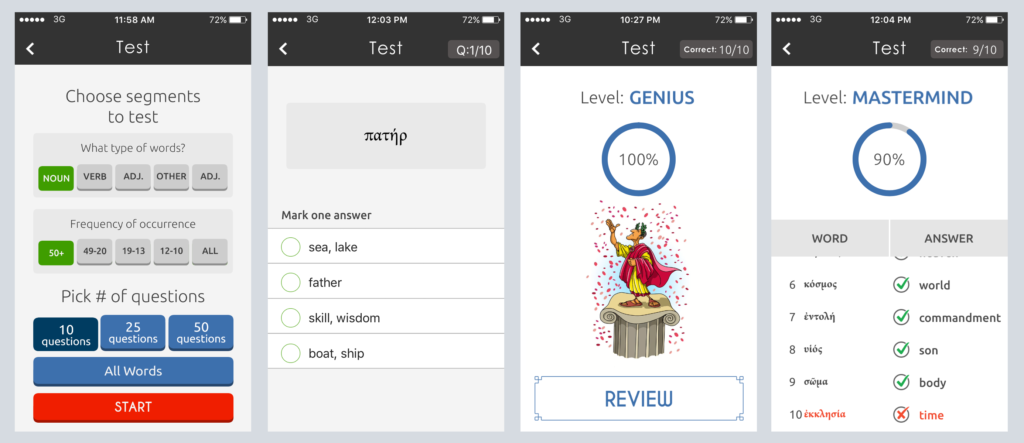 PROGRESS  After taking any test, your score will be recorded. Review your growth in the Progress section of the App. It shows your BEST score and the LATEST one. Take full control of your studies and focus on the segments you need to improve.