UNLOCK THE MYSTERIES OF THE BIBLE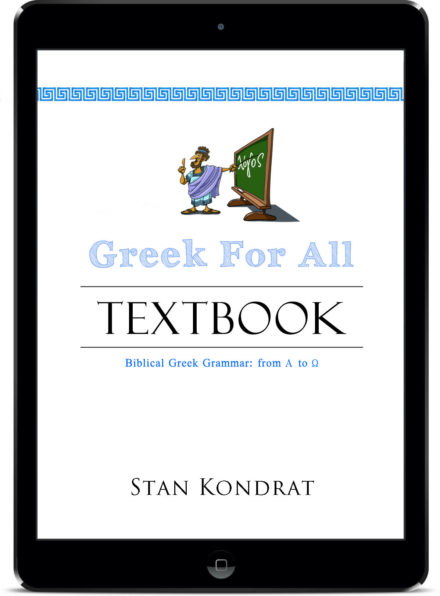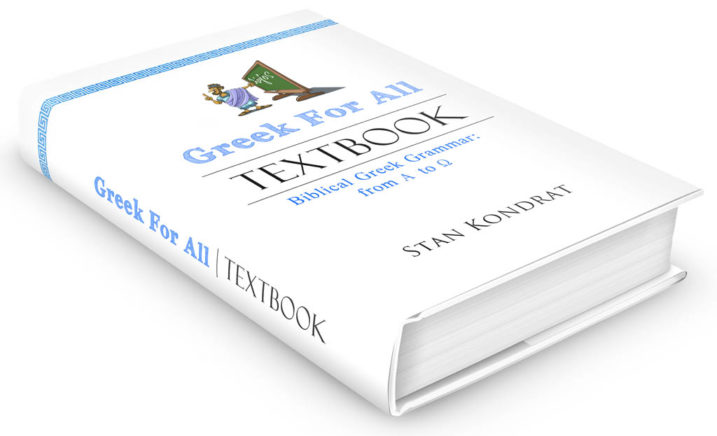 25 chapters of solid, logical material without any "fluff"


Lessons are gradually built one upon another so it's easy to learn

470 translation exercises, starting from simple ones and finishing with the Biblical texts
The THREE-PART lesson structure:
                                     First, every lesson thoroughly explains new grammar
                                     Second, it offers a new vocabulary, usually 10-20 new words 
                                     Third, a set of translation exercises to practice the newly learned grammar

……………..
Example Pages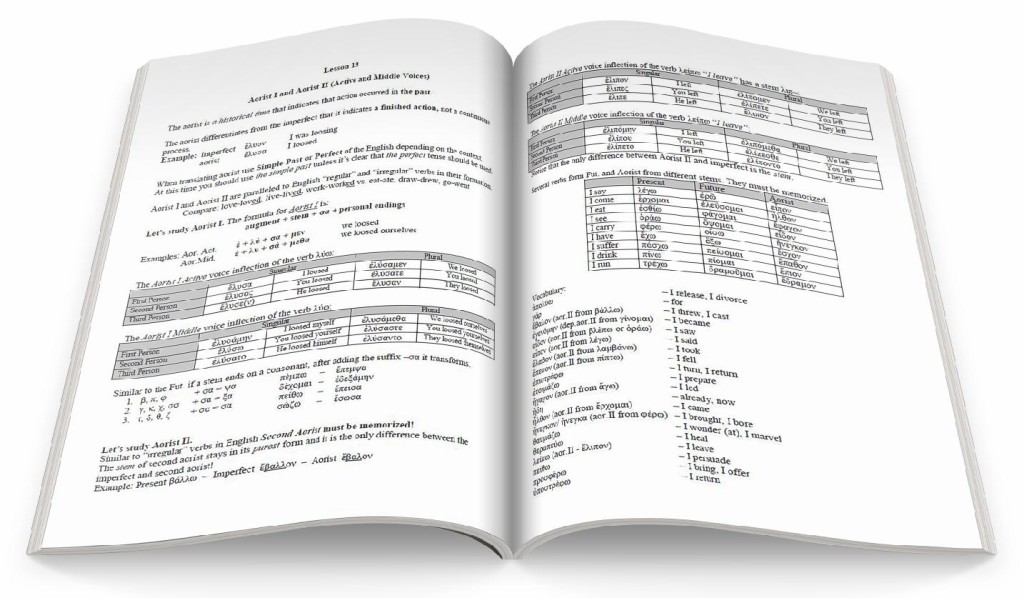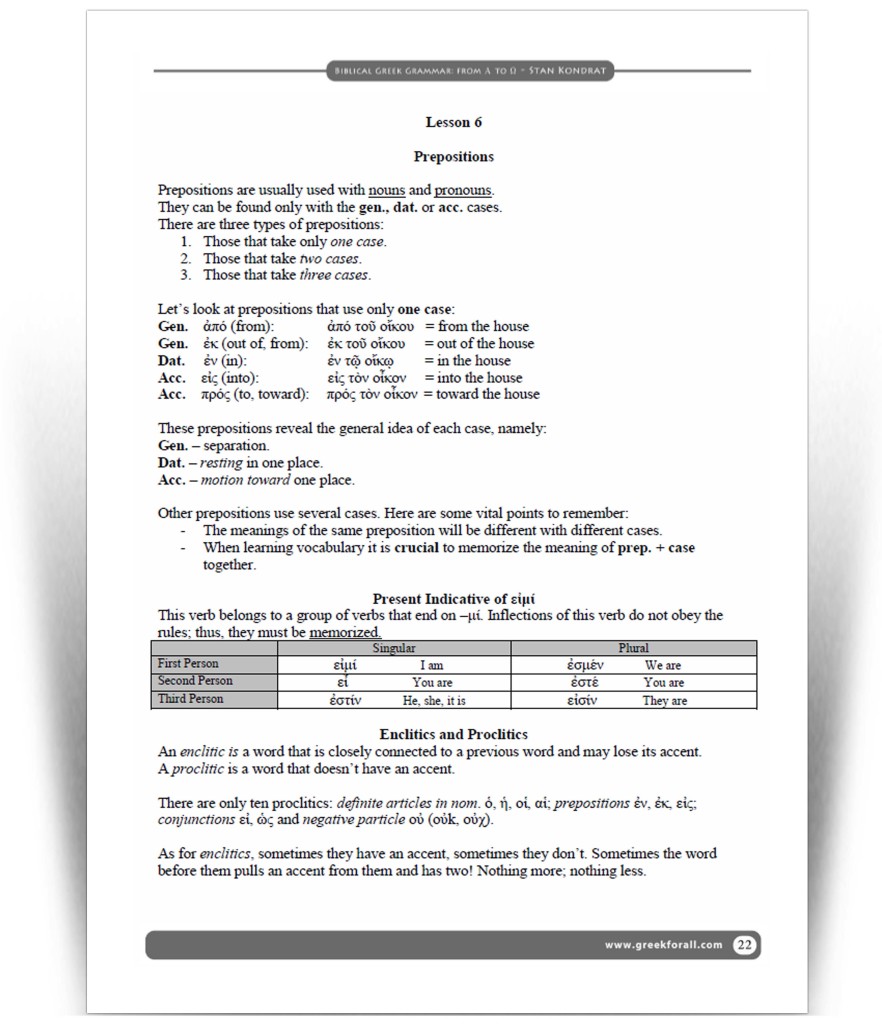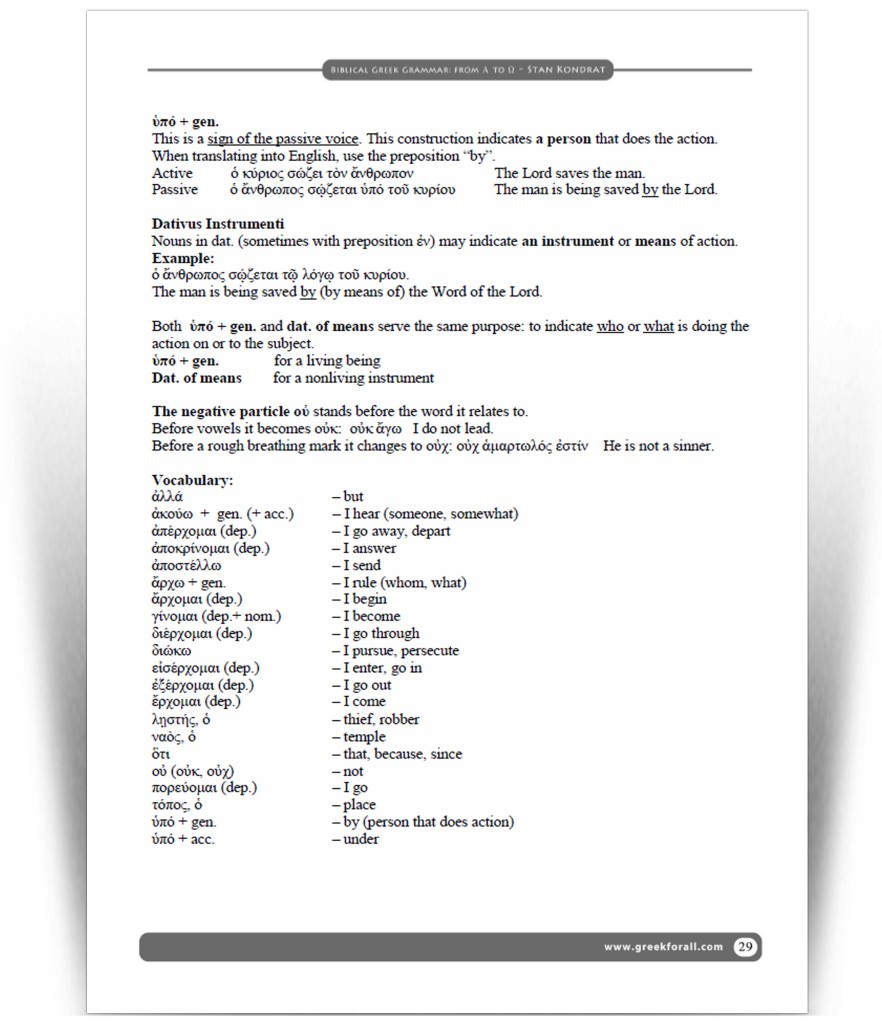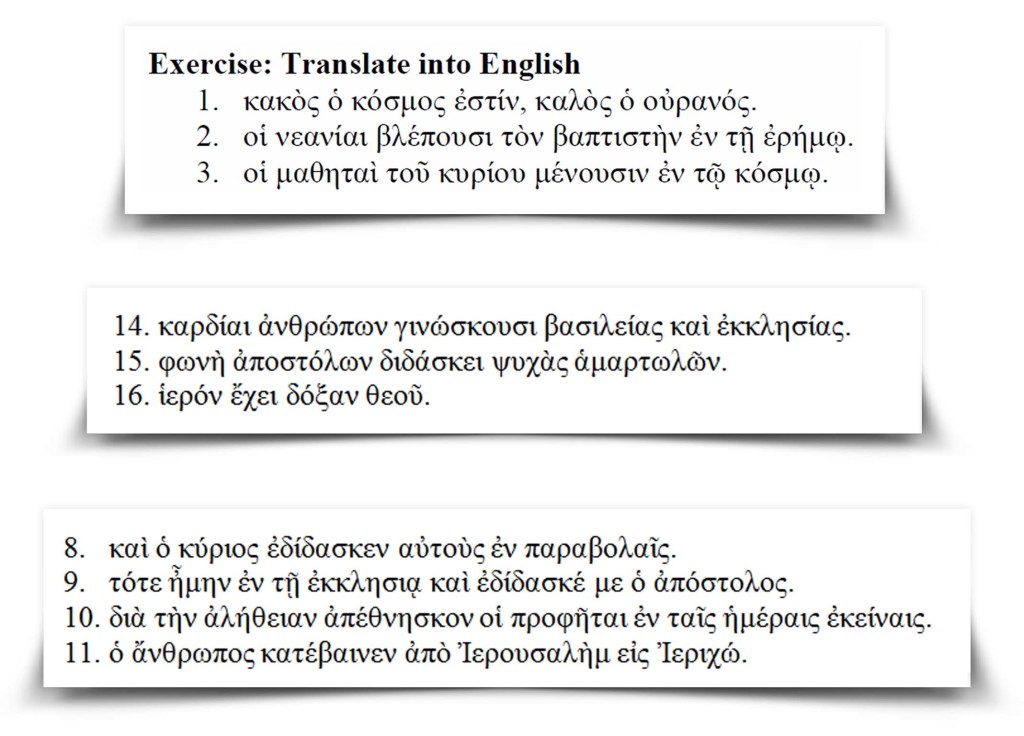 ……………..
……………..
Thank You
Thanks for taking the time to check out GFA Textbook!
Whether you're someone who just reads the posts, someone who comments and emails, or someone who buys the book, I am so appreciative of your involvement in Greek For All! Thank you for making the process of learning Greek an engaging and rewarding adventure.